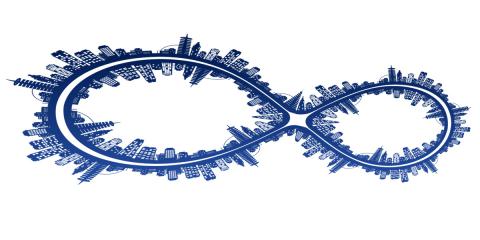 At Websfera we take web design and development very seriously, using the most advanced technologies to meet current market quality standards, designing responsive, tailored and visible websites on any device, built and customized based on the highest website usability requirements so that client and end user have the best of experiences in their use and that work and browsing the web are intuitive, easy and fast processes.
For its "manufacture", our main ally is called Drupal, the most robust, secure and reliable content manager that can be found today for the development of websites, from "standard" websites, without great customization needs to applications more complex and in need of large doses of personalization and programming to measure.
We think that specializing in a limited number of tools allows us to master them better, to constantly train ourselves in them and to be constantly updated when new versions and functionalities arise which positively results in the results obtained in the projects we carry out.
We offer a personalized, professional and exclusive service for each client, with budgets focused on meeting the needs of a diverse audience.
What is Drupal?
Drupal is a content management system (CMS) specially designed for web development projects since it greatly facilitates tasks related to the creation, updating, organization, extension and administration of content in applications and websites.
It is also free and open source, which, added to its great potential, versatility, security and robustness, has helped to popularize it enormously and that a large community of users contribute their ideas and improvements so that, day after day , Drupal is becoming one of the most popular and currently used web development systems worldwide.
Drupal optics
Innovative and flexible
Modular and Scalable
SEO optimization and web positioning
Robust, reliable and secure
Open source with an active development community.

Why Drupal
Because it is one of the most versatile systems with which you can undertake any web project, it is free and open source, which, among many other possibilities, allows us to program new functions in the form of modules or add others that have Published from the very active community of Drupal users.